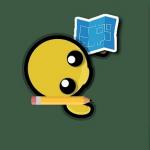 Devast.io
Devast.io is the newest survival game that you can play here on school friv. In this game, you need to stock combustible materials, because it can colder and your character needs to ignite a bonfire for heating. Collect firewood for fires, for this cut the axe trees and fold them in a certain cell. In the game you will meet opponents who want to destroy your character and get his property, and in this case, you must have a weapon that you will defend yourself against enemies.
Here at friv 10 free online games, you will fight for your life and it is necessary to overcome a lot of difficulties that you will accompany in the process of the whole game. The first task for your character is to get food and water, without which his life is impossible. To find these necessary elements, you need to work with the environment first.
Remember that Devast.io is a multiplayer game where all the opponents are real players and everyone wants to save his character no less than you. Save your earned property, and do not forget to feed and drink your character in time. Just always look on the sides, not to get into the red zone.
Visit http://friv10games.club/ and introduce this game to friends. If you think this game is great, rate it with 5 stars. Make remarks on it and explore Losts.io
Controls
★ Use the arrow keys or WASD to move
★ Left click to hit
★ E to interact
★ Shift to speed up
★ M for map
★ C for Craft and Skills
friv10games.club
Rating:
4.2727272727273
out of
5
based on
11
user ratings